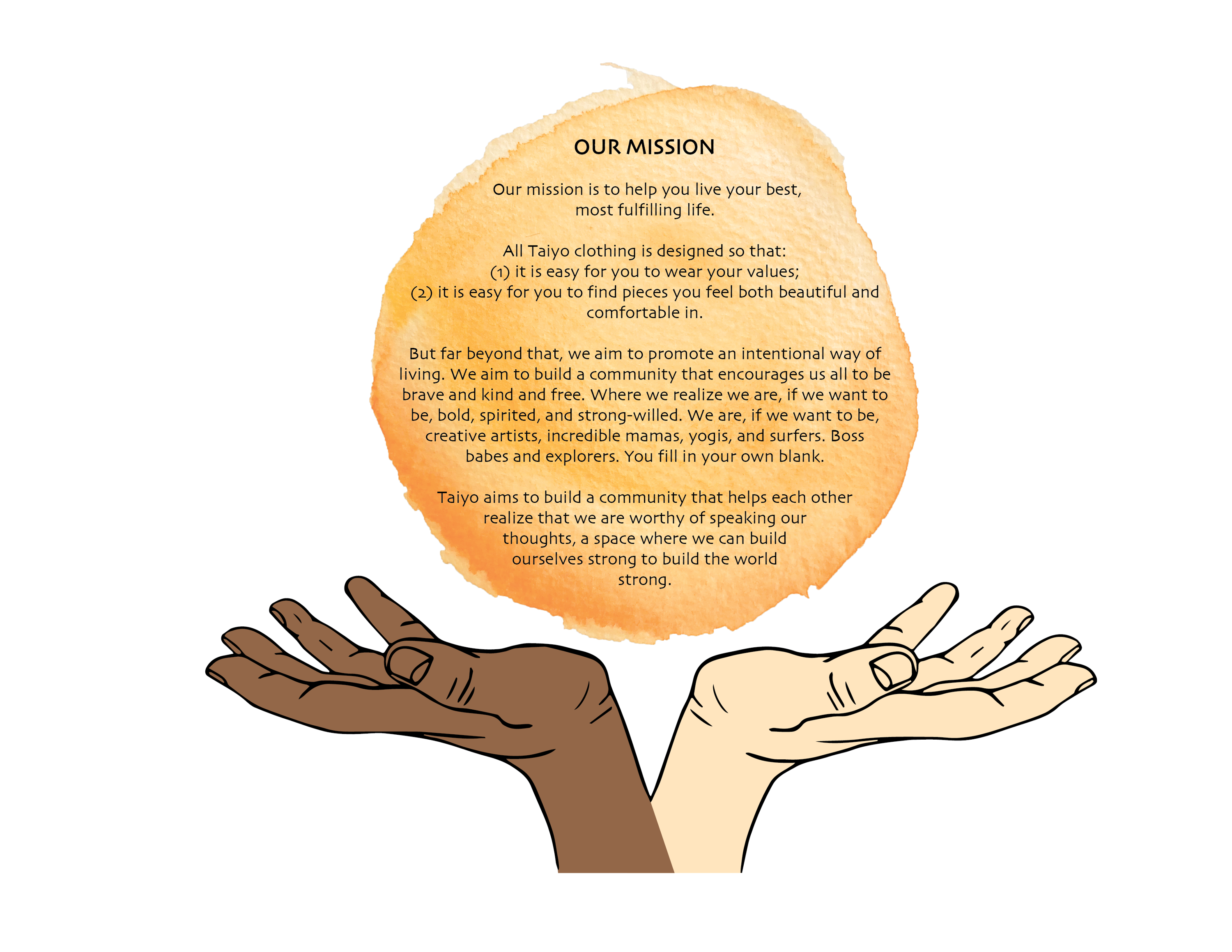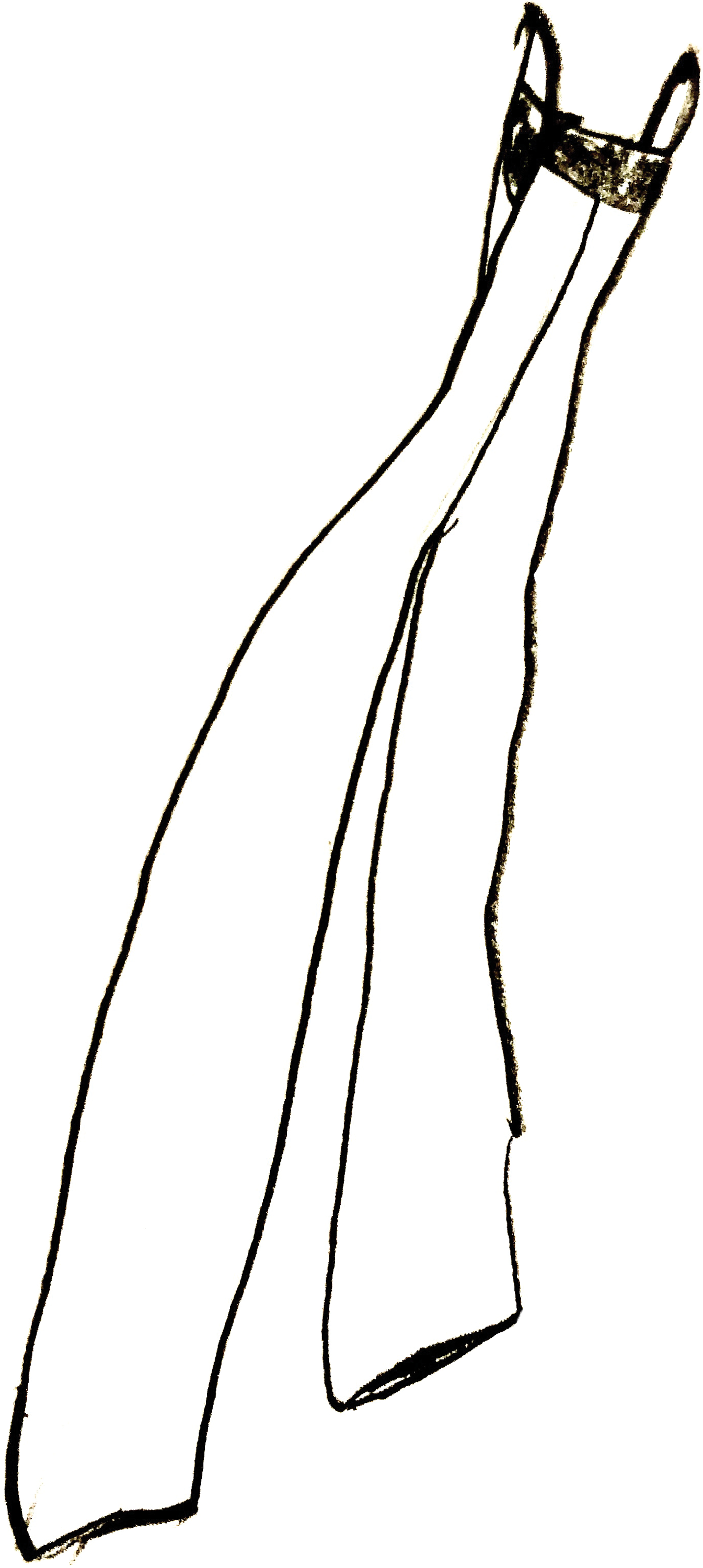 OUR MODEL - ONE DROP AT A TIME
Taiyo drops one new look at a time using only deadstock and recycled materials in limited quantities, focusing more on making THAT piece…. your favorite… the one you love so much you wear over and over again.
Taiyo was born out of a philosophy derived from many many books, gurus, practices, and more, promoting and empowering an intentional, fulfilling way of life. Taiyo is first and foremost a philosophy of Intentional Living.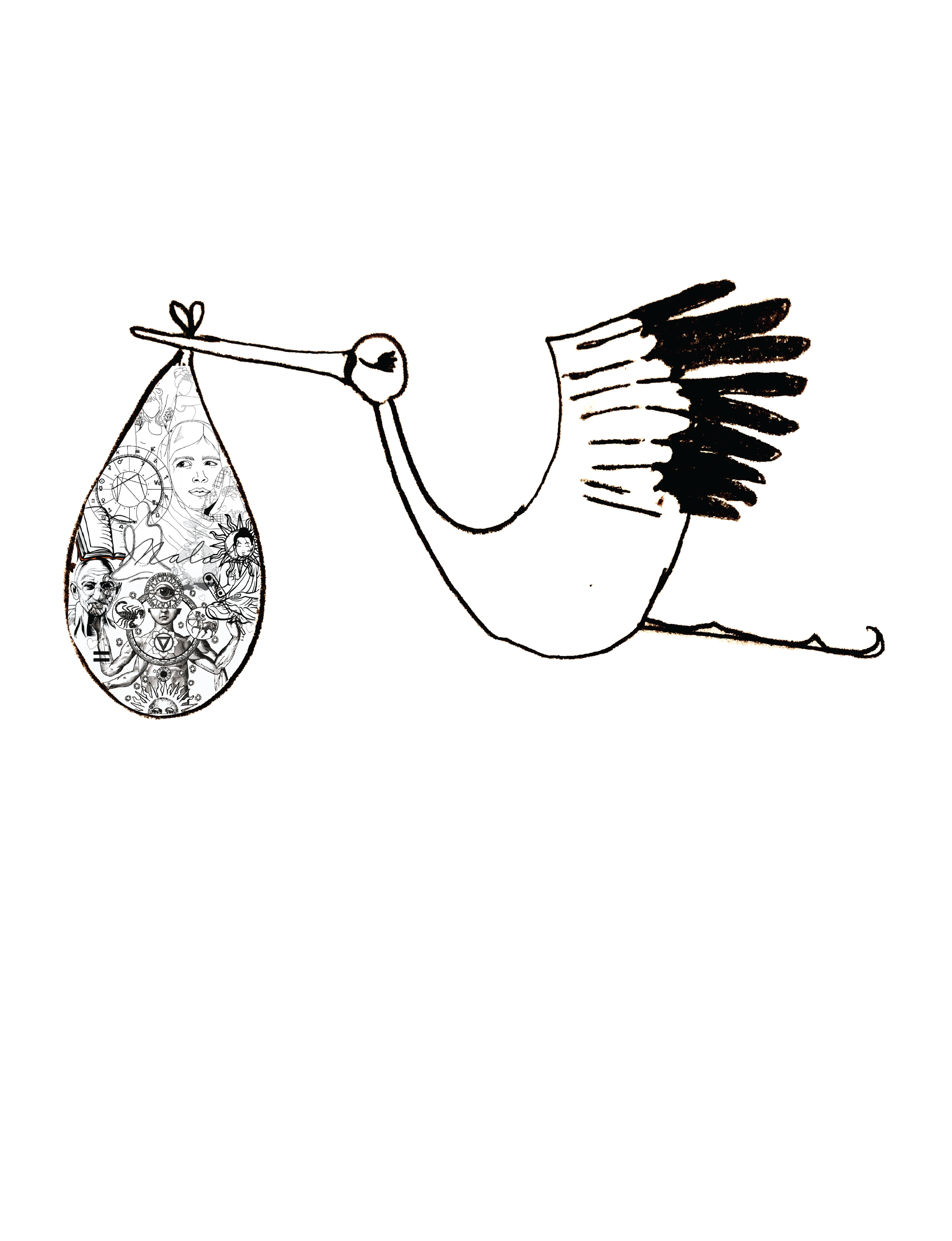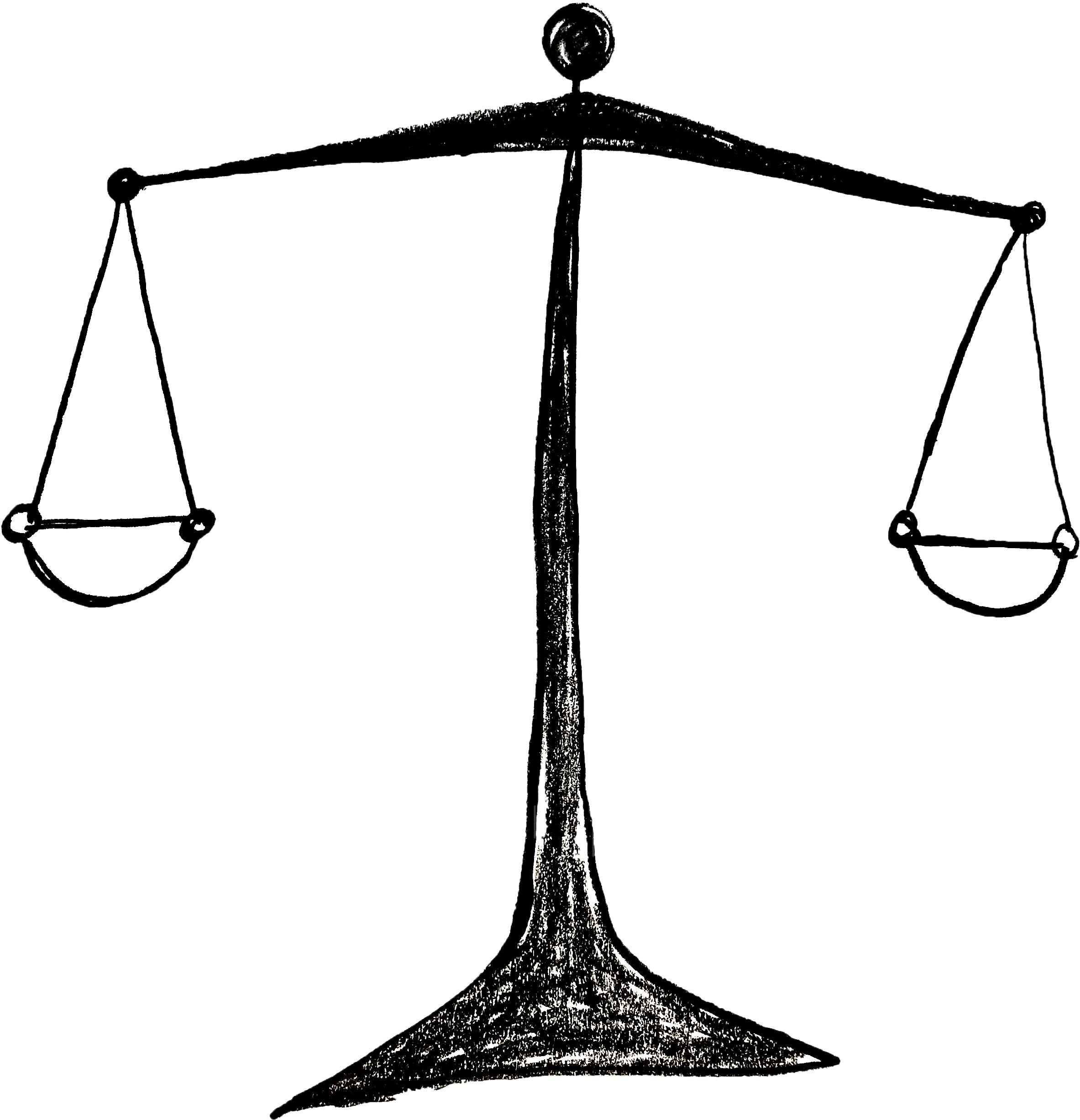 YOU DON'T LIKE WASTE
Our design and production process is zero waste. All of our pattern paper scraps are recycled and all of our fabric scraps are also recycled thanks to our friends at Fab Scrap. Our hang tags and garment tags are made from recycled material. Our packing bags are biodegradable. Our poly mailers are 100% compostable, and every time we place a mailer order, a tree is planted thanks to our friends at No Issue. All of our fabric is deadstock fabric, meaning it's leftover fabric or overproduced fabric that would otherwise be tossed in a landfill.
YOU BELIEVE LESS IS MORE
Fast fashion has 52 microseasons, dropping an unbelievable amount of styles per year. Fashion houses feature large volumes of pieces per collection 4-6 times per year. Taiyo drops one look at a time, aiming to make that piece, THE piece you love so much you wear over and over and over again.
YOU CARE ABOUT OTHER HUMANS
All who work for and with Taiyo are treated with utmost respect, are paid fair wages, and work in a healthy working environment. We have a beautiful relationship with our Los Angeles factory. All clothing, hang tags, clothing labels, and promotional material are all made sustainably and ethically in the USA.

YOU WANT TO LIVE YOUR BEST, MOST FULFILLING LIFE
We're here to help you do that. So much so that it happens to be our mission statement. From a very literal standpoint, all Taiyo clothing is designed so that (1) it is easy for you to wear your values and (2) it is easy for you to find pieces you feel both beautiful and comfortable in. But far beyond providing sustainable and intentional clothing, we aim to promote an intentional and fulfilling way of living. Taiyo aims to build a community that encourages us all to be brave and kind and free. A space where we realize we are, if we want to be, bold, spirited, and strong-willed. We are, if we want to be, creative artists, incredible mamas, yogis, and surfers. Boss babes and explorers. You fill in your own blank. Taiyo aims to build a community that helps each other realize that we are worthy of speaking our thoughts, a space where we can build ourselves strong to build the world strong.
YOU'RE STILL LEARNING AND GROWING
And so are we. Everyday we're learning about ways to improve in so many different aspects whether it's from a sustainability perspective to silhouettes you'd like to see. We welcome and encourage all of your comments, feedback, and suggestions here — hello@taiyo.us.

THOSE WHO PRACTICE INTENTIONAL LIVING STRIVE TO:

Make all decisions, no matter how big or small, with thought and intention;


Selflessly help those who need it, but not at the expense of your own happiness or health;

Place an importance in nourishing and balancing one's own mind, body, and soul;

Understand and respect that each being uses varying methods to nourish and balance their mind, body, and soul;

Accept that we do not know everything, perceive everything or do the right thing at any and all times;

Believe that the meaningful connections we make are important to living a fulfilled life;

Embrace a nomadic way of life, meaning that a literal location is not what defines you but you are at home everywhere you go;

Understand that life is lived perfectly as an imperfect and that is what makes life beautiful;

See the light in every being;

Enjoy the journey;

Prefer quality over quantity;

Make an effort to be present.